27.11.2019

Marc Bartolli: The new financial framework InvestEU will succeed and upgrade the Juncker Plan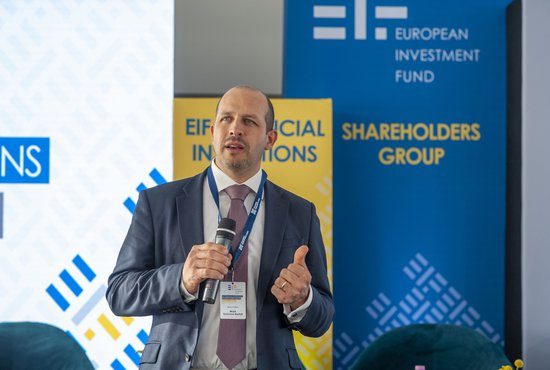 The new European financial framework InvestEU, which is to become effective from the beginning of the next programming period (2021/2027), will succeed and upgrade the Juncker Plan. A step forward for it will be to allow more sectors, such as energy and digitization, to take advantage of the funding opportunities.
This is the opinion of Marc Bartolli, Executive of EU and Institutional Affairs at the Maltese Bank of Valletta. During the Annual Meeting of the Shareholders of the European Investment Fund (EIF), organized this year by the Bulgarian Development Bank in Sofia, he commented on the pros of InvestEU.
"I think the new investment plan InvestEU has the potential to reach new sectors, such as energy, digitalization and more. It will build on what the European Fund for Strategic Investment (EFSI) has achieved (Juncker Plan)," Bartolli says.
He added, however, that there would be sectors that would find it difficult to meet the requirements for innovation in order to receive funding under the new financing scheme.
"I hope to build a well-balanced portfolio with a healthy balance between innovative impact and traditional economy."
According to him, the demand for financing under the current plan by small and medium-sized is high and this is a good prerequisite for the development of InvestEU.
"If we look at how the market has evolved over the years, since I come from the Maltese Bank of Valetta, which is a pretty big bank on the market, so far the existing plan has been pretty well received by small and medium-sized businesses. Now we need to build on the market opportunities, and the demand is high. Thus, the expectations about InvestEU are also high," he said.
According to Marc Bartolli, what could be challenging for the new financial framework is a sense of greater intervention by the public sector, which in turn could distance some of the commercial banks.
"Sometimes I feel somewhat more sensitive intervention by the public sector, which is also geared towards self-interest, and this can lead to a situation where too many public sector criteria are starting to be implemented in the program. This, in turn, could repel certain commercial banners, "he warns.
"I think a good balance is needed and how we handle the responsibilities of an investment program like InvestEU is important, especially with the growing interest and demand in the private sector, by both financial institutions and small and medium-sized businesses," the expert concluded.