BDB with certificate of appreciation for supported Red Cross causes
Solidarity between people is the light that dispels darkness even on the darkest days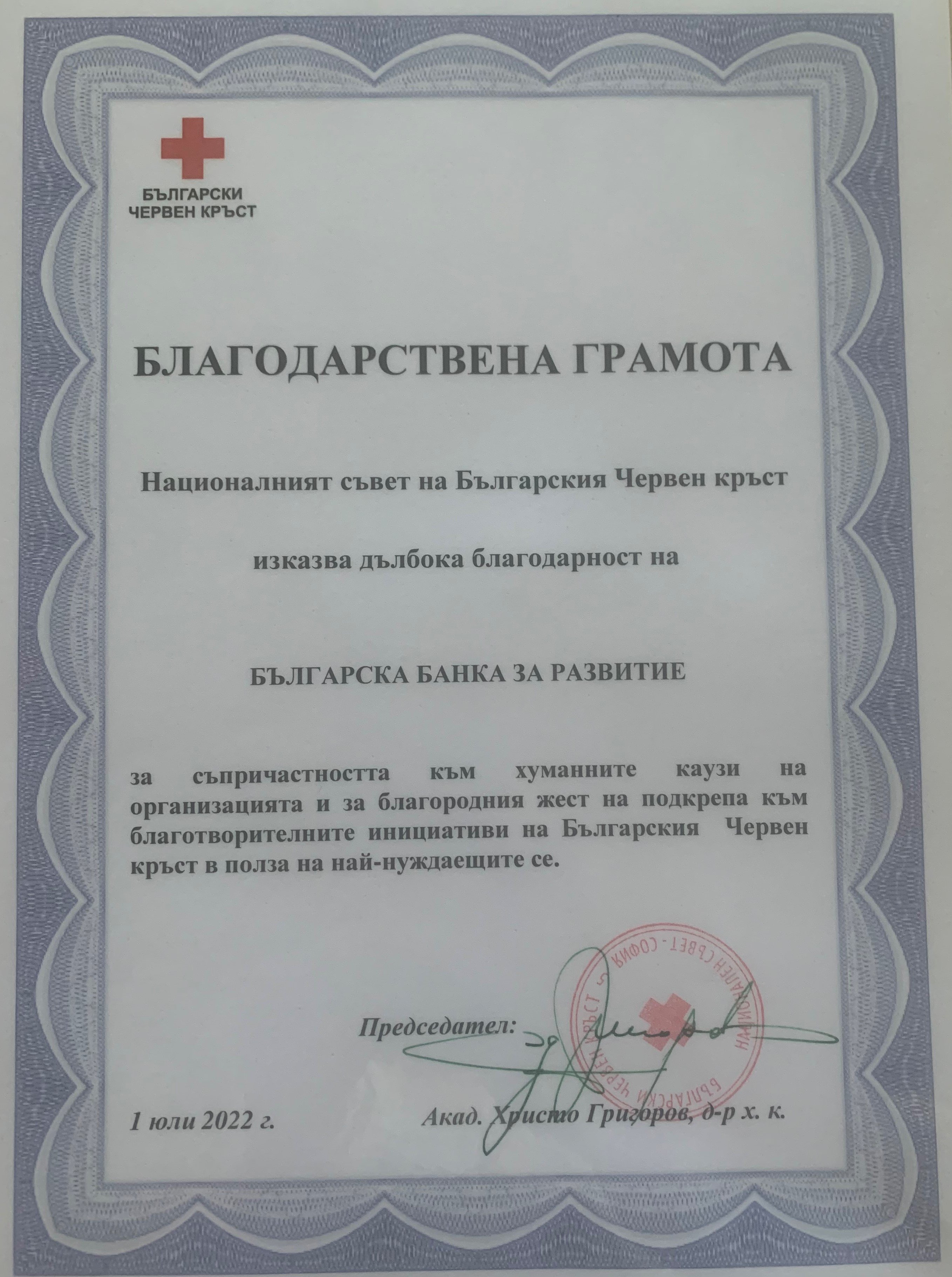 They are the first to be relied upon by people affected by natural disasters and crises, victims of road accidents or people with special needs, children whose parents cannot provide them with a normal meal and a hot lunch, and lonely elderly people.
They were also the first organization to meet the buses full with mothers and children fleeing the bombs in Ukraine when there was no other organized support. The Bulgarian Red Cross responded to BDB's desire to help Ukrainian refugees find shelter.
At the Annual Meeting of BRC Charity Partner Network, BDB was presented with a certificate of appreciation and a plaque for supporting the Red Cross humanitarian mission; a meeting where the sense of satisfaction and meaning of the efforts was shared by all the companies of the partner network, which have been part of the solutions to the problems that BRC has been dealing with for years. And since they, the problems, are much more than the solutions, every company, organization and every person could contribute.
How can everyone help?
All year round, we can send a text message to the short numbers 1466 and 1255 for 1 BGN. If we send two – a disadvantaged child will receive a hot meal. We can also donate a larger amount by bank transfer or via E-Pay, Revolut, iCard, Cashterminal or make a donation by payroll giving. Even if it is small, every contribution makes a difference to the great good that can happen to people in need. BRC volunteers do it from the heart and we can help them. Because when if not now, and who if not us?